The Foundry at Jeffrey Park
Enjoy a lifestyle as unique as you in the Jeffrey Park neighborhood
ENJOY A NEIGHBORHOOD
with history and character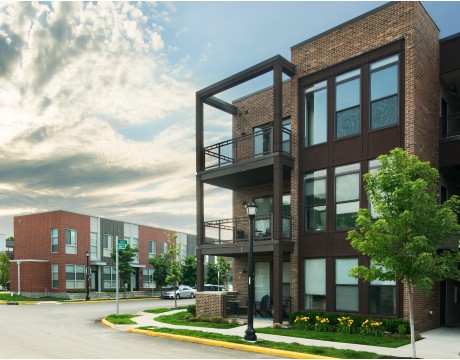 Welcome to The Foundry
The Foundry furnishes new urban living experiences at Jeffrey Park located in the historic Italian Village neighborhood. Italian Village was one of the first suburbs of Columbus, annexed into the City in 1862. This district quickly received its name due to the large amount of Italian residents and the construction of St. John the Baptist Italian Catholic Church in 1898.

Italian Village was also home to the Jeffrey Manufacturing Company. From 1888 to 1999 Jeffrey Manufacturing continually revolutionized the mining and industrial machinery industry. At one point in time, Jeffrey was the largest employer in Columbus with over 3,000 employees. In 1999, Jeffrey Manufacturing closed their Italian Village facility prompting revitalization of the district that is now known as Jeffrey Park. Since then, Jeffrey Park has been transformed into a vibrant residential district featuring a mix of apartments, condominiums, homes, and luxury amenities.
Current Special!
$1000 Gift Card at move in!